Colombia - Elkin Guzman - Caturra Honey
This product is currently sold out.
We Taste: Dark Chocolate, Almond, Cherry
ORIGIN:
HUILA
PROCESS:
 Honey
VARIETY:
Caturra
FARM:
El Mirador 
PRODUCER:
Elkin Ferney Guzman Vargas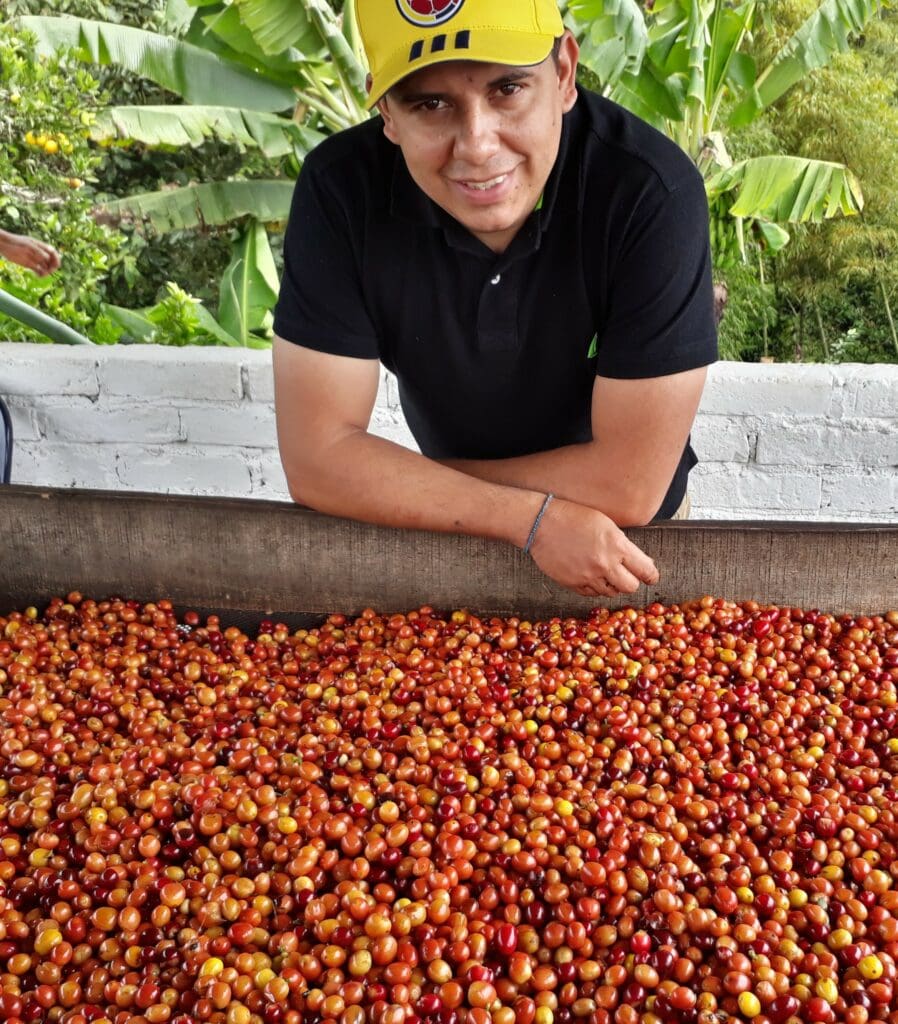 Located in the town of Pitalito in Huila, Colombia, El Mirador is a 32-hectare farm with 30 hectares of coffee. The farm includes a broad collection of varieties like Catiope, Mokka, Tabi, and Gesha, as well as three different Bourbon strains including Orange, Striped, and Pink Bourbon. Caturra is a core variety for the farm as well, making it a staple for volume lots.
Elkin Guzman, the owner of El Mirador, has been surrounded by coffee since he was born. His family has always been involved in coffee cultivation, trading, or retail. Collectively, his family has celebrated over 70 years in coffee now, with 12 years of research devoted to post-harvest processing techniques. All of this research and experience has brought Elkin to utilize multiple processing techniques depending on the individual lot of coffee, including Coffee Maceration, Lactic and Acetic Natural processes, and Natural Hydro Honey.
Harvest and post-harvest procedures are highly standardized for consistency and quality. First, the sugar content of the coffee cherries is measured in degrees Brix, followed by density and volumetric separation. Finally, the decision is made on which processing method is best suited to bring each lot to its fullest potential. The processing methods used by Elkin embody his pioneering spirit, combining different approaches to fermentation and drying techniques to complement each coffee's inherent characteristics. In the case of this lot of Caturra coffee, the team at El Mirador chose Honey processing. Caturra is a natural mutation of Bourbon and historically is a commonly grown variety in Colombia, known for its good productivity potential. The variety's genetics have been used to parent several newer cultivars, including the Catimor family of coffees, Castillo, and Variedad Colombia.
The Honey process at El Mirador is based around rigorous cherry selection prior to processing. The coffee is fermented 90–120 hours in cherry prior to being pulped. The pulped coffee is then dried slowly for up to 25 days before final milling and packaging